Merry Christmas Gifts Guide | Funny Inappropriate Gift Deals in 2021
Giving Christmas gifts is even more challenging than receiving them. We know the feeling when you are super excited to see your gifts, but you open it to discover the same printed mug or, they got you something you specifically didn't want. It is effortless just to grab something basic and traditional from the store when you don't have any idea what to give to that one hard-to-shop person on your list.
Inappropriate Merry Christmas Gifts
Most of the ideas for our Christmas gifts might seem on the unusual side, but their quirky and unconventional nature is all part of the charm! If you're trying to find the perfect and special Christmas gift for your colleague or loved ones, you might as well pick something that they wouldn't get for themselves or think of getting. It does pay to put a little extra thought into your Christmas gifts, but their smiles and joy will be worth the price! With a tiny bit of effort - a little bit, you can get a unique Christmas gift to become a star gift-giver.
The holiday season is the most significant gift-giving time of the year, especially since there are only a few days left for the big day. There is a little something for that someone you barely know, your best friend, or you can even snag an inappropriate gift for yourself!
Christmas Traditions at Inappropriate Gifting!
As the tradition of giving gifts is at an all-time high during Christmas, Inappropriate Gifting is going to help you out with its witty and humorous special Christmas gifts collection. We understand how hard it is to prepare for the big day, get the feasts ready, decorate your house, and, meanwhile, get the perfect Christmas day gift for your loved ones. For your convenience, we have got all your gifting needs here so that you can give the ideal and unique gift to your close ones and peers.
Keeping the tradition alive, Inappropriate Gifting has launched a whole new collection dedicated to meeting your needs for a perfect present. The Christmas Gift collection is our way of showing that we are excited about this holiday season and are eager to celebrate it with our inappropriate funny merry Christmas gifts.
1. Scented Candles
During Christmas get-togethers, the house usually gets stuffy and filled with people. A scented candle will come to your rescue and give a refreshing feel. They are also the most convenient yet relaxing gifts for Christmas that you can give to someone. Our candles have mixed quirkiness with pleasure. So, you make more memories surrounded by the people you love this holiday season.
2. Greeting Cards
It has always been the tradition to give hand-made cards for Christmas. But Whatsapp forwarded messages and Facebook & Instagram posts have taken this exchange of cards away by introducing e-cards or greetings. To keep the spirit of gift-giving alive, we have got a great Christmas cards collection with a witty greeting on the cover to enhance the fun of your Christmas day gifts.
3. Wall Hangings
What if, this holiday season, you are thinking of being extra generous and plan to give out a wall hanging as a gift for Christmas? A piece of artwork on the wall boosts the overall aura of the room. That's very thoughtful of you, and to help you out, Inappropriate Gifting has got funny and amusing wall hangings that will make the receiver of the gift happy and every person who enters their room and sees the unique wall hanging.
4. Hand Sanitizers
Hand Sanitizers are making a list to be the most wanted and convenient gifts for Christmas this year. From the pandemic in 2020 to date, hand sanitizers have been an essential commodity for us. People now prefer small-sized and travel-friendly bottles instead of those big hefty ones. The bonus is their fancy representation. Combining 70% alcohol, 30% inappropriateness and their humorous message, you or your friend will want to keep this hand sanitizer in front of their desks or on their dashboard. This will be the most beneficial Christmas day gift for everyone!
5. Printed Mugs
Imagine how many gifts are kept at the corner of your house collecting dust? It is because giving a gift for Christmas has been repetitive. People usually run out of ideas, or most of them do last-minute shopping, so they grab what they find most famous or the readily available things. Printed mugs are excellent because they feature great usability, and Inappropriate Gifting has added funny and amusing texts on them so your loved ones would enjoy their hot chocolates and coffees this holiday season with a blend of humor.
A Very Merry Christmas!
Inappropriate Gifting is keeping the Christmas spirit alive with its new collection. We do not compromise on quality and provide our customers with the best products especially curated in-house, to assure that exceptional products are reached to our valued buyers.
This is how we're celebrating Christmas at Inappropriate Gifting. To continue this holiday spirit, we have gathered Christmas traditions and facts from around the world so you can not only give exceptional Christmas gifts to your loved ones but also entertain the curious little ones or your friends while enjoying dinner or when you're gathered around sharing stories.
Christmas Traditions from Around the World
Christmas is celebrated on the 25th of December and is referred to as the birth date of Jesus. But no one knows the actual birthday of Jesus! The name "Christmas" comes from the Mass of Christ (or Jesus). A mass service is where Christians remember that Jesus died and will come back to life.
The "Christ-Mass" service was the one that was only allowed to take place after sunset (and before sunrise the next day). That's why people had it at midnight. So, we get the name Christ-Mass shortened to Christmas.
The most accepted reason for celebrating on the 25th of December is that a very early Christian tradition said that the day when Mary was told that she would have a very special baby was March 25th, and nine months after comes December 25th. So, it is a sort of estimation, but this is a widely accepted day, which is why Christmas is celebrated on the 25th of December.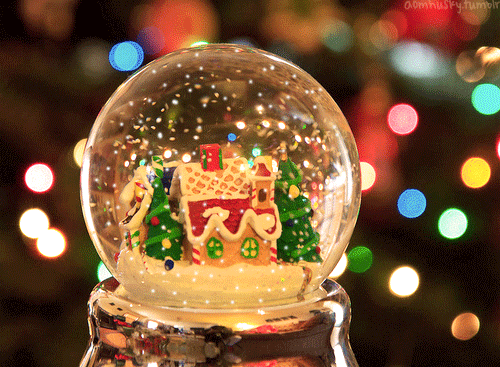 Those were some facts regarding Christmas but now let us see how different countries worldwide have weird and astounding Christmas traditions and customs that make their celebration unique from others.
1. Japan - Kentucky for Christmas
In 1974, the American famous Kentucky Fried Chicken, most popularly known as KFC, released a festive marketing campaign in Japan. Though the Japanese aren't that big on celebrating Christmas in the same traditional ways as most countries do, they have one thing particular on Christmas Eve: their special dinner. People from all over the country head to their local KFC franchise and enjoy their fast-food meal. A KFC Christmas Dinner might cost a total of 3,336 yen (or 30 USD). People also book their seats or orders a day before Christmas, so they don't miss the special holiday feast!
2. Ukraine - Incy Wincy Spider
The Ukrainians decorate their Christmas trees with spider web-shaped ornaments, which bring good luck. The tradition dates back to a folktale about a poor widow who couldn't afford to decorate a tree with her children. Legend has it that spiders in the house felt sorry for them and spun spider webs all over the tree. The children woke up to the silver and gold reflected by the morning sunshine and were elated to see the overnight magic.
3. Sweden - Donald Duck's Special Message
Everyone has their memorable holiday movies lined up that they enjoy with their families. Still, the Swedish have quite an unusual way to spend that time by watching a Christmas special called "Donald Duck and his friends wish you a Merry Christmas." Every Christmas, at 3 PM sharp, families all around Sweden gather around the television to watch Donald Duck deliver the message in his classic raspy voice. It may be a particular tradition, but a whole nation watching the same television show Christmas and its festivities are merrier than ever.
4. New Zealand - Not Your Ordinary Christmas Tree
Pohutukawa is New Zealand's Christmas tree - native to the country, with its gnarled roots and bright crimson flowers. The big, green, cone-shaped tree (called a Fir) is usually seen as a centerpiece of Christmas in homes. The Kiwis made sure to utilize their native tree on this festive occasion. The locals decorate their Churches and homes with brightly colored branches. Today, the Pohutukawa is recognized as a Christmas symbol all around New Zealand and is featured on Christmas cards, decorations, events, and Christmas Carols performed by children.
5. Norway - Witches, Beware!
According to ancient folklore, Christmas is when witches and other evil spirits come out and fly around to do mischief and foolishness. As the standard means of transport for witches, brooms are hidden away safely in the Norwegian homes so the damned evil won't be able to steal their commodity and use it for fun. Some people also burn logs in their fireplaces so the witches won't even enter their homes from the chimneys.
Facts You Might Not Know About Christmas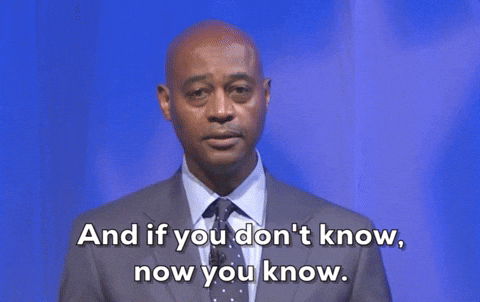 1. Largest Christmas Gift Ever!
The 150 feet tall and weighing 225 tons Statue of Liberty is recognized worldwide. It was considered a holiday gift given by France to the USA in 1886, officially making it the largest Christmas present ever!
2. Christmas Lights
According to the Library of Congress, Thomas Edison created the first strand of electric lights in 1880. In 1882, Edward Johnson (Edison's business partner) wrapped red, white, and blue bulbs around the Christmas tree two years later.
3. Largest Gingerbread House
In November 2013, a group of individuals constructed the world's largest gingerbread house. Reportedly, it took 800 kg of butter, 7200 eggs, 1300 kgs of sugar, 3200 kg of flour, and over 22000 pieces of candy to cover the gingerbread house that was big enough to walk into!
4. The First Christmas Card
On the 24th of November 2001, a Christmas Card was sold for almost $30,000 at an auction in the UK because it was considered "World's First Christmas Card" by the Guinness Book of World Records.
5. Christmas at the Rockefeller Centre
New York's famous Rockefeller Centre has got a sparkling tree adorned with over 25,000 lights during the holiday season! It will surely be astonishing to see such a bright and colorful sight of a Christmas tree.
With those traditions and facts, we made you travel a bit around the world and discover how others celebrate Christmas. We hope these facts were entertaining and were able to add some surprising knowledge.
Inappropriate Gifting wishes you a happy Christmas!
---